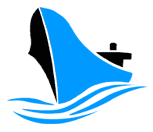 Traditionally the best marine surveyors..."

Baltic & Oriental Company Limited, Registered in England No 4994315 of Unit 42, Trinity Court, Hull, HU1 2NB, East Yorkshire, are the UK Agents for Botrans Limited, with offices in Odessa, Ukraine (in addition to regional sub/branch-offices), acting as Shipping, Transport and Logistics Managers, who are firmly established as one of the regions Leading Independent Marine Surveyors and are a fully accredited Superintendent Member of the Ukraine Chamber of Commerce as well as The Grain and Feed Trade Association (GAFTA) and The Federation of Oils, Seeds and Fats Association (FOSFA).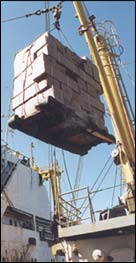 Baltic & Oriental Company Limited are also the Successors of Turner, Holmes & Company, a United Kingdom based Marine Surveyor, Assessors and Consultants.
The Original Company was formed more than 45 years ago and subsequently we have worked with most of the Major Insurance Companies World wide, as well as with Vessel's Protection and Indemnity Associations as well as other Professional and Commercial bodies including Ship Owners and Time Charter Operators in addition to Cargo interests.
Our expertise as Marine Surveyors, Assessors and Consulting Engineers, Cargo Superintendents, Recovery and Settling Agents in the Insurance and Cargo Related Industries is second to none. We can give to all our interested Clients a first class representation in all Black Sea Ports as well as the Eastern Mediterranean area in addition to World Wide undertakings on request, with our Marine Surveyors on call 24 hours a day. Legal assistance can be arranged and efficient disposal by Public Tender of any Salvaged Goods.
Wide and various experience in all types of Cargo Care, Ship Loading and Discharging Supervision in addition to quality and quantity inspection of bulk cargoes undertaken, whether it be Containerized cargo, General commodities, Road Vehicles, Bulk Vegetable and Tropical Oil, Steel Commodities as well as Break Bulk cargoes. Ship Repairs assessed and supervised and a Full Engineering Repairs Consultancy available.
Contact either:
(in the United Kingdom)
E-Mail:
or
(in the Ukraine)
Telephone No: +380 (48) 786 0005 / 728 6631 / 722 2835
Facsimile No: +380 (48) 728 6630
E-Mail: